Chepstow
If you think modern doors are longlasting, think again. Chepstow boasts the oldest castle doors in Europe. All wood and all of 800 years old. Until 1962 these doors hung in the main gateway, but are now in safe keeping in the on-site exhibition. Let's just say it would be nigh-on impossible to find a replacement.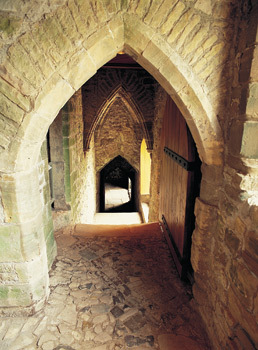 The whole site is a lesson in longevity. From around 1067 through to 1690, the castle, almost chameleon-like, changed its appearance as fashions changed in
military architecture. More a case of bright architects than bright colours however. Century after century, the castle would grow and grow along its
narrow cliff top ridge. The oldest building is the Norman great tower but building work continued well into the 17th-century as medieval battlements were replaced by stronger musket-friendly parapets. Bows and arrows were so last century!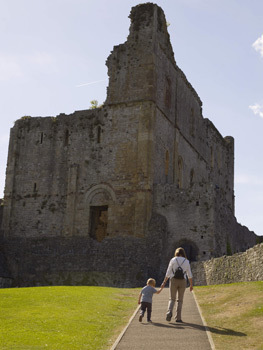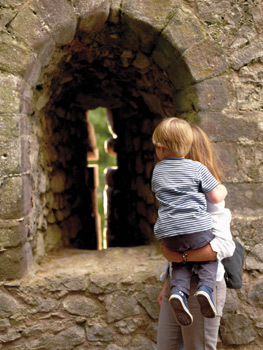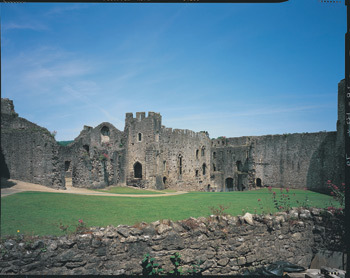 Chepstow Statistics: 11 click throughs, 561 views since start of 2023
Attraction in
Chepstow
Monmouthshire
Entrance Charge

Adults £3.60
Reduced Rate £3.20
Family Ticket £10.45 (admits 2 adults & all children under 16)
Children under 5 FREE

Opening Times

Chepstow

Bridge Street

Chepstow

Monmouthshire

NP16 5EZ

UK

Our Website

News & Special Offers

opening hours
Last admission 30 mins before closing.
1 Apr-31 Oct 09 daily 9am-5pm
1 Nov 09-31 Mar 10 Mon-Sat 9.30am-4pm, Sun 11am-4pm
Closed 24, 25, 26 Dec, 1 Jan